SPECIALTY CLUB SHOW  4.5.2018                                       EURO SAMOYED SHOW  5.5.2018
Judges:  Milan Bíroš, SR    Brian Harris, NZ                                                 Judges: Brian Harris, NZ    Barbara Bruns, DE
SHOWS will be held in park

---
JUDGES
Barbara Yvon Bruns, DE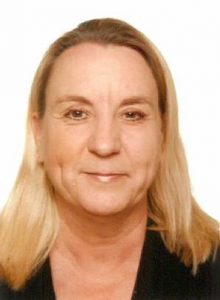 Club activities
APH e.V. Member since 1982
1987- 1991 Vice President
2007 Award of honour in recognition of 25 years of membership Breeding supervisor since 2009
DCNH e.V. Member since 1988
2013 Award and badge of honour in recognition of 25 years of membership,
Since 2014 Körmeister and regional breeding supervisor
Since 2016 President of our regional Club DCNH-Nord
KTR e.V. Member at the KTR e.V. since 2007
Pon-Club Poland 2009 and 2011 Award or badge of honour in recognition of breeding Polski Owczarek Nizinny
Polish Kennel Club 2011 Award of golden honorary pin
Dog shows
Since 1982 Continued participation in worldwide international exhibitions. Up until now, we have achieved more than 350 Champion titles from all over the world and over 50 BIS with the dogs we owned or bred ourselves.
Judging
Since 2007 Special judge for 30 breeds in the F.C.I. Group 5
Since 2016 Special judge for two breeds in the F.C.I. Group 1
(Polski Owczarek Nizinny and Polski Owczarek Podhalanski)
Since 2007 I have been invited to judge at national specialties and international dog shows in Europe as well as in the USA.
For example: KSP Nordic breeds, CZ (2015); Nordic Winner show, DK (2016) & Westchester Kennel Club, USA (2017).
I am looking forward to future judging assignments in 2018 and beyond
Breeding and Kennel information
We are breeding our Pons under the kennel name "Ponwood", which has been registered with the F.C.I since 1988.
We are breeding our Samoyeds under the kennel name "Sammantic", which has been registered with the F.C.I since 1990.
Since 2004 we are also accredited to breed Lhasa Apso's under the "Sammantic" kennel.
Foundation
My husband, Wolfgang Stamp and I have started our own private "COSMO Art and Science" foundation to support art projects and research in breeding genetics for dogs.
---
Brian Harris, NZ
I began showing dogs in the early sixties with my parents Pembroke Welsh Corgi's. Then in the early seventies I acquired my first Old English Sheepdog. I showed a number of O.E.S. to their New Zealand titles. I also at this time purchased my first Norwegian Elkhound and have owned or bred twelve New Zealand champions including my USA import NZ Ch Windy Cove Brut N' Rodna's Banjo, who was shown with some success in the U.K. for me, by Joe Cartledge.
In 1977 I acquired my first Tibetan Terrier NZ Ch Granton Milord Argyle from Sue Wilson in Australia. Bobby was the first T.T. to come to New Zealand and the first T.T. champion in this country.
I followed this up with the purchases of Tibetan terriers from the United Kingdom and Australia.
To date I have owned or bred eighty-three Tibetan terrier champions in New Zealand, Australia and the USA.
When I married Louise, I inherited her Samoyeds and to date we have owned or bred twenty-five Samoyed champions including the South Islands first Grand Champion Samoyed. Together Louise and I have owned or bred one hundred and twenty-four NZ, Australian or US champion, T.T.'s, O.E.S., Samoyeds and Elkhounds.
In 1978 I was admitted to the New Zealand Kennel Club Judges Panel. I am at licensed to judge all breeds and groups at Championship level and to award C.C.'s to all breeds in those groups and to judge Best in Show. I have judged in New Zealand, Australia, England, USA, Russia, China and Ireland. I judged the Northern Samoyed Soc. "Samoyed of the Year Contest" in 2002 in the United Kingdom. In April 2004 I judged the New South Wales Samoyed Club's Championship Show in Sydney.
I have served on a number of club committees over the years including.
President Canterbury Kennel Assn. (New Zealand's largest All breeds Club).
Treasurer and Show Manager Supreme Show Dog Contest (Champion of Champions).
Chairman NZ Kennel Club Breed Standards Committee.
In 2006 I was elected Chairman of the NZ Kennel Club Judges Assn and in 2013 become the first President of the new NZ Dog Judges Assn.
---
Milan Bíroš, Slovakia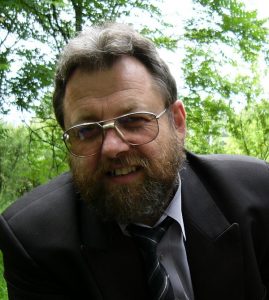 Mr. Milan Bíroš is a long term devoted International and Group Judge from Slovakia. He judges from 1981.
He was born in January 1954. He took a liking in Cynology in his 20ties and from 1978 he was involved actively in many breeders Clubs in Slovakia. He started to breed pugs in 1980.
From 1980 he started to work in many Breeders Club Commitees, mostly as so called "breeding supervisor", which is a very important person responsible for breeding pure-bred dogs of a certain breed (thus to be in the Club for rare breeds and Club of Moloss and Dogue breeds).
In 1990 he founded Slovak Club of Swiss Mountain Dogs – he became its first President. He later also worked as the chief breed supervisor in these Club Commitees: Club for rare breeds, Club for Pugs and Bulldogs, Slovak Moloss Club. From 2002 he is President of Slovakia Moloss Club.
From 1992 – 1994 he was a President of Dicsiplinary Commitee of Slovak Kennel Club (SKZ) and 1994 – 1996 the President of Judges Board of Slovak Kennel Club (SKZ).
He is a Group Judge for Non-FCI recognised breeds and judges also almost all breeds from FCI 2, five breeds from FCI 1, three breeds from FCI 3, 9, Rodesian Ridgeback from FCI 6 and from FCI 5 he specializes on Northern sled dogs.
---
---